One Hope Tote costs approximately $125.
All donations go directly to our mission and are tax-deductible.
No donation is too small and all are appreciated!
Currently, the best way to donate to Hope Totes is through Paypal or Venmo.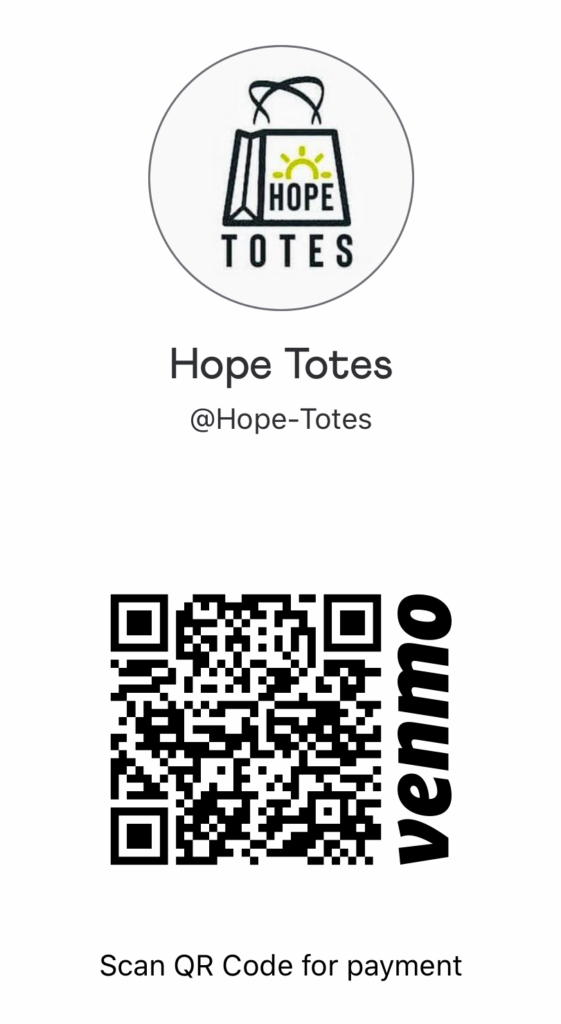 Once you've got your Venmo account set up, send @Hope-Totes your donation to help send a tote to patients and caregivers in need.
Or use your smartphone to scan the QR code.